Hurricane Ian Relief
In the wake of Hurricane Ian and its destruction unrivaled in Florida's history, SWFHR has made its facility available for Donation efforts provided by out-of-area resources.  Organizations such as Rainbows Edge Equine Transition Center (Greenville, FL), Nature Speaks, Inc. (Jupiter, FL), and the Clay County Fair Association w/ Clay County Sheriff's Department (Jacksonville, FL) have brought supplies for SWFHR to distribute to our local community in need.  Organizations such as shelters and rescues have received assistance as well as private citizens.  SWFHR will continue efforts to provide assistance while we can.  Even after the government organizations leave.
memorial Dedication to rogue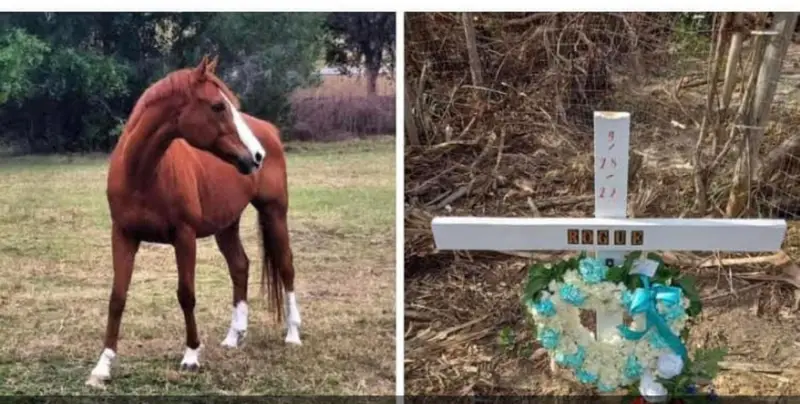 Mirroring the community's dedication to helping, we dedicate our effort to aiding our community as best we can, in honor of "Rogue"! If you'd like to donate to Rogue's memorial you can donate through the button provided or read on about "Rogue's" story
We suggest you contact us to see if we have what you need.  We will try to keep the inventories updated on this site but can not guarantee that.  We understand lines of communication have been spotty so if you show up during daylight hours our gates will remain open to try to help. All items leaving must be logged first.  We can provide items within reasonable limits, no one person will be taking all of the supplies.  We intend for the supplies to help for at minimum 1 week up to 3 weeks.  You may return when your supplies run out and we have what you need.
Some who we've provided Assistance to:
And many individuals so far.  Details will be listed soon.
T.N.R. for Fortunate Ferals
VIA EMAIL:
Good Morning, I came over and received cat food donations under Fortunate Ferals on Thursday. I fed 18 cats on Rt 31 by Civic Center on my way back into town Thursday. They were so very hungry. The feeder at this location left after the Hurricane. She says she is going back every other day to feed.They have all were previously spayed and neutered by Fortunate Ferals. I texed her to come by to S.W.F. Horse Rescue for some cat food. Also on my way back Thursday I spent the whole afternoon giving out all your donated cat food to the most needy in Suncoast Estates and some M.H.Parks that were flooded by the Caloosahatchee River in N Ft Myers. Many have 10 to 16 feral / semi ferals they feed out of their fixed  income. Thankyou to all your supporters across the country for sending cat food. Feral cats are the most forgotten. There are usually not one or two but a whole colony. Thankyou so much, to all who have donated. Sincerely, Christine G Volunteer
Aubrey (Student) @
Challenger Middle School
Until further notice, we will continue to collect for distribution, donated supplies of any type of animal feed, medical care, and other helpful items such as bleach, soap, or water.
If you care to help with monetary support we are asking for gift cards to home improvement stores like HomeDepot or Lowe's and grocery stores like Publix, Win-Dixie, or Walmart.  We can pass these cards out to needy families to offset repair costs.
Contact us with what you can help with!
SWFHR needs to thank specifically these entities for their monetary generosity through this time of need.
Fleet of angels
(Elaine Nash)
An approved mico-grant of $1,000 for: "hay fund and rebuilding supplies"
Equestrian Aid Foundation
An approved Disaster Relief Grant of $2,500.
SWFHR and our community can not thank these folks enough for their coordination and generosity during our time of need.
Clay County Fair Association & Clay County Sheriff's Department
Triple Crown & Purina feeds via fleet of angels
Clay County Fair Association & Clay County Sheriff's Department (Round 2)
Clay County Fair Association & Clay County Sheriff's Department (Round 3)
the United Cajun Navy
3x Donor
SWFL Birds of a Feather Rescue
(Norma)
Love surrounds you & love that bulldog
organizations
The Pet Project (a Greater Good Charities alliance) via Fleet of Angels assisted by Volunteers of Equine Rescue & Adoption Foundation
The Community Church @ Babcock Ranch
(Pastor Matt)
Volunteers of Equine Rescue & Adoption Foundation
(Stephan & Vickie)
Rising Starr Horse Rescue, Wilton, CT (Kelly)
Herd Livestock LLC, OH
(Nate & Ashley)
Fleet of Angles, CO
Mylestone Equine Rescue, NJ &
Equus International Corp., AZ
Clay County Fair Association, Jacksonville, FL
(Round 4)
Clay County Fair Association, Jacksonville, FL
(Round 5)